Yiva Yoga – strengthens the body, relaxes the mind and makes the soul happy.
Yoga and hiking week in the Allgäu
Fri 18.09. until Sun 20.09.2020
Tension and relaxation – the rhythm of life. On a weekend in the beautiful upper Allgäu, we go hiking together and then experience inner peace and relaxation with different yoga units of different styles.
more information on www .amical-alpin.com
Everest Lodge Comfort Trekking
Yoga and Hiking in the Everest area
Sat 21.11. until Sun 06.12.2020
With light luggage, comfortable accommodations and daily yoga sessions, you can hike the beauties of the Everest area under the guidance of Alix von Melle – that's how this trekking trip can be described.
more information on www .amical-alpin.com
The back-yoga class
Alix von Melle teaches Yoga, focused on the back, and YinYoga in the Stadlerhaus, a 300 year old, renovated and cozy farmhouse in Schwangau.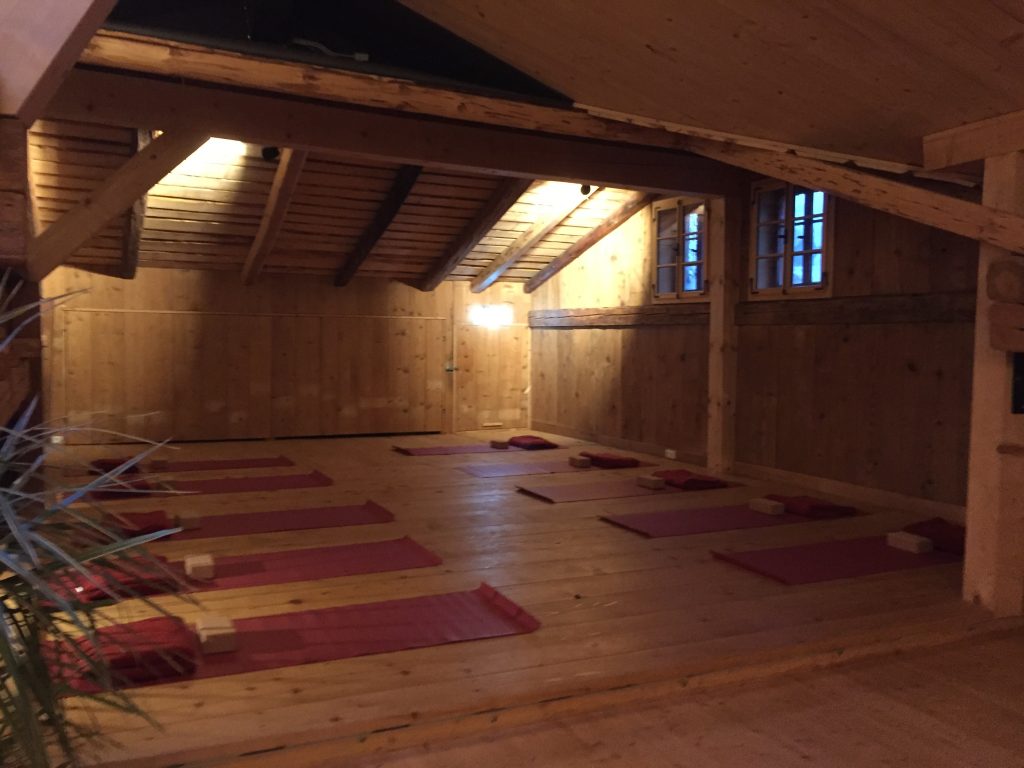 The back-yoga class is very much in the focus of a back-strengthening yoga practice: Gentle exercises mobilize the spine. Followed by strengthening and stretching exercises for a relaxed back.
YinYoga is a very calm and careful yoga style with long, passive and gentle stretching. As a result, they are not so much on the muscles, but rather on the deeper layers (like the fascia), the connective tissue, the ligaments, the tendons and the joints. YinYoga is the yoga of letting go.
Both yoga classes are suitable for both beginners and advanced. Alix is ​​a trained yoga teacher, her great passion is mountaineering. With seven summited eight-thousanders without artificial oxygen, she is currently the most successful German mountain climber. In yoga she finds the balance to competitive sports.
INFO
The lessons are on Wednesdays (not during school holidays) from 17:30 to 19 clock (back yoga) and 19:30 to 21 clock (YinYoga) in Kröb 26, Schwangau.
Further information from Alix von Melle,
alix@goclimbamountain.de
YivaYoga_Kurse_NEU (pdf, 1,1 MB)